Comsetic Dentistry - Shorewood, WI
Creating Beautiful, Confident Smiles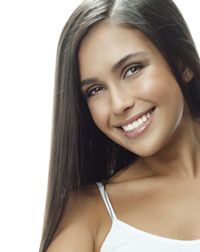 Do you wish you had a more stunning or confident smile? At Shorewood Family Dentistry, Dr. Dr. Peter J. Colosimo offers a range of services to help. Through our attention to detail and commitment to beautiful results, we will help you design the cosmetic treatment plan right for you.
Your cosmetic treatment will begin with a full exam and a special kind of consultation, during which our team will get to know your smile and your needs. We'll also talk to you about the results you want to achieve. Your involvement in planning your own treatment will help to ensure that you love the results.
Once we have completed your assessment, our Shorewood team will recommend a treatment plan and if possible, give you more than one option for obtaining your desired results. Your plan may involve teeth whitening, porcelain veneers, an all-ceramic restoration, or another options for cosmetic dentistry in Shorewood, WI. Regardless, the goal is the same: giving you a beautiful smile you'll feel confident about.
LumiBrite Teeth Whitening
With teeth whitening, patients can brighten the appearance of stained teeth, creating a bolder, brighter smile and enhancing self-confidence. Tooth stains are most often caused by the foods and drinks we consume, but aging and tobacco use can also contribute. Completing a full whitening treatment with the LumiBrite whitening system is simple and only takes a short amount of time.
Learn More About Teeth Whitening
Veneers
Are you looking to transform your smile? Veneers can give you a stunning smile makeover in just a couple appointments. After preparing your teeth, Dr. Colosimo will place custom, ultra-thin tooth-colored shells in order to mask years of imperfections. They have numerous benefits, including being long-lasting and much more resistant to stains than natural tooth enamel. With proper maintenance, you can be showing off beautifully uniform teeth for many years to come.
Do you want to know how Dr. Peter J. Colosimo can help you with your smile? Call our office to schedule your exam. We are committed to helping you find the pleasing results you're looking for.
Understanding the Cost of Cosmetic Dentistry
You know you want to improve your smile, but how much does it cost? Since no two smiles are the same, the cost can vary from patient to patient. Don't worry – Dr. Colosimo and the rest of our team at Shorewood Family Dentistry are here to make finding the answer as easy as possible for you. In addition to scheduling an appointment to get a cost estimate, you can read on to learn more about the topic right here!