Dental Implants – Shorewood, WI
A Lifelike, Lifelong Solution for Missing Teeth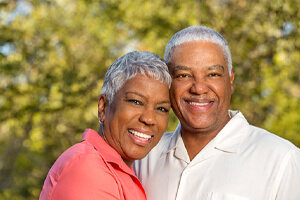 In the modern world, there are many ways for people to replace their lost teeth, but one restorative service stands above the rest – dental implants. At Shorewood Family Dentistry, dental implants are often Dr. Colosimo's first recommendation for patients suffering from the inconveniences of tooth loss. This state-of-the-art treatment creates a lifelike, lifelong solution for missing teeth. To learn more about how dental implants in Shorewood can help you enjoy having a complete smile again, reach out to us to schedule a consultation!
Why Choose Shorewood Family Dentistry for Dental Implants?
Partnered with Trusted Local Dental Implant Specialists
Multiple Dental Financing Options Available
Friendly, Caring Dentist & Team
What Are Dental Implants?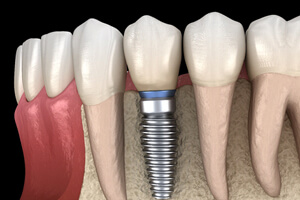 Traditional dentures and bridges only bring back the visible sections of the teeth, lacking the stability and comfort of natural teeth. Dental implants, on the other hand, replace teeth both above and below the gumline. In order to replicate a tooth's root structure, a small titanium post is surgically placed into the jaw. Because titanium is biocompatible, the post merges with the surrounding bone thanks to a natural process called osseointegration. Not only does this stimulate the jawbone to keep it strong, but it creates a sturdy foundation for your replacement teeth. A metal abutment is fixed on top of the implant, allowing us to secure a custom crown, bridge, or denture into place.
Due to their unique three-part structure, dental implants are able to feel, function, and look almost exactly like the teeth you used to have. This is why dentists worldwide, including Dr. Colosimo, consider dental implants as the gold standard of tooth replacement.
The 4-Step Dental Implant Process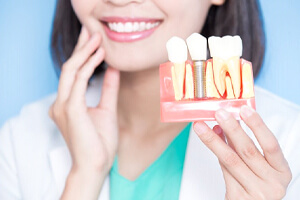 The dental implant process occurs over several months and multiple appointments. However, investing your time in this solution is worth it. With the right care, your new teeth could last for 30+ years, if not a lifetime!
Dr. Colosimo refers our patients to a highly skilled dental implant specialist in the area to ensure you're receiving the quality of care you deserve. At your consultation, he'll explain the details of your treatment in detail, but the four basic steps of the dental implant process are: the initial consultation, the dental implant surgery, osseointegration, and the placing of your restorations.
Benefits of Dental Implants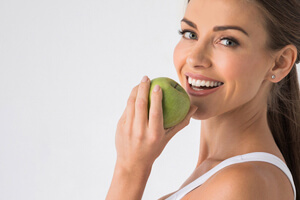 Although the white crown of your tooth is what makes your smile shine, there is so much more to it than that. The root structure that extends beneath the gumline stimulates the jawbone and provides a dependable foundation. While conventional dental bridges and dentures can mimic the crowns almost perfectly, they ignore the roots. Because dental implants replace teeth from top to bottom, they come with multiple benefits over other options, including natural feel, easy maintenance, improved oral health, and the potential to last for the rest of your life.
Who Dental Implants Can Help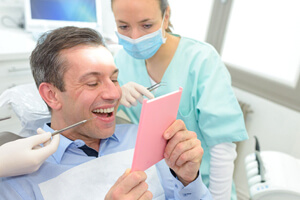 Whether you have just a handful or a whole mouthful of missing teeth, dental implants can help. Most healthy adults who have lost teeth are eligible for this procedure. During your consultation, your dental implant dentist in Shorewood will go over your options for how many implants and which type of restoration you'll need based on your smile goals and personal preferences.
Understanding the Cost of Dental Implants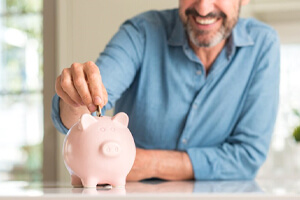 There are several factors that can contribute to the overall cost of dental implants, so the price can vary significantly from patient to patient. While they cost more up-front than bridges or dentures, keep in mind that they can last a lifetime, making them a smarter financial investment in the long run.
At Shorewood Family Dentistry, we'll gladly file claims with your insurance provider to help you make the most of your benefits. We also accept financing through CareCredit and even offer our own in-house dental membership plan if you need additional help funding your new smile.