Membership Club – Shorewood, WI
Saving Shorewood Families on Dental Healthcare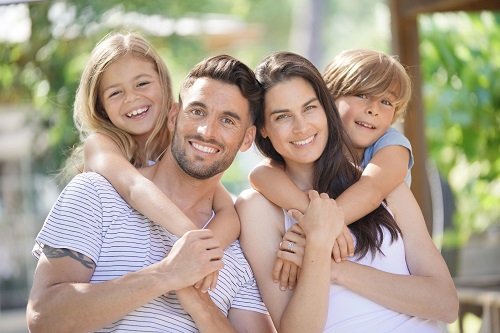 If you don't have dental insurance, you may think that affordable dental care is beyond your reach. Think again! Our team at Shorewood Family Dentistry have a Membership Club as an alternative for those who want to save on services. Keep in mind that these plans are not the same as dental insurance policies. In our membership club, you won't have to worry about claims, waiting periods, yearly maximums, or other headaches commonly experienced with insurance. To learn more about our Membership Club, just keep reading or give us a call.
Practical Plan
For most patients 13 and over, our Practical Plan offers everything they need to keep their smile healthy. On top of routine cleanings every six months and one or two checkups per year, on this plan you also get up to two oral cancer screenings, X-rays when needed, and one emergency exam every year. Should you need or choose to undergo other dental treatments, you'll receive a 10 percent discount on the cost. For take-home whitening trays and gel, you'll enjoy 20 percent off!
Junior Plan
Our Junior Plan is perfect for each of your little ones 12 years and younger and makes paying for their dental care simple and affordable. For only $34 a month or $374 a year, your child will receive a professional cleaning every six months and a checkup exam once or twice per year as well as up to two fluoride treatments. With kids, accidents happen, which is why we also offer one emergency exam per year with this plan. If they need any additional treatment, you can enjoy a 10 percent discount at our dental office.
4-Month Perio Maintenance Plan
Gum disease can develop quickly and return without repeated periodontal treatments. This plan enables you to have gum disease therapy every four months or three times in a year. This plan also provides for one to two regular checkups every year along with oral cancer screenings, one emergency visit, and necessary X-rays. Plus, you can get 15 percent off treatment completed here at the dental office.
3-Month Perio Maintenance Plan
Perhaps you require more frequent cleanings in order to more fully eradicate gum disease. We have a plan specially designed to help those who need more attention. With this plan, you get one periodontal maintenance visit every three months or four times in a year in addition to one or two routine checkup exams. If you need more advanced treatment at our dental office, we offer a 15 percent discount. You also have one emergency exam for the year as well as X-rays when necessary. The cost for this plan is $66 per month or $726 per year.