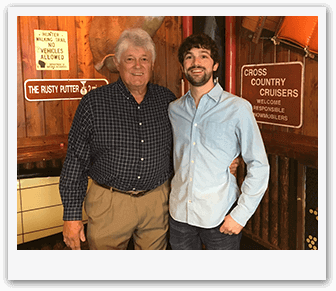 A Proud History & An Exciting Future
After practicing dentistry for more than four decades and helping countless smiles along the way, Dr. Peter P. Colosimo has decided to move on and enjoy a well-deserved retirement. He bids his patients a fond farewell, and he confidently leaves the practice in the skillful hands of his son, Dr. Peter J. Colosimo. He looks forward to building upon everything his father has done and carrying on his legacy of providing high-quality and personalized dental care to Shorewood families.
Meet the Doctors
×
IMPORTANT HEALTH AND SAFETY NOTICE REGARDING COVID-19
As we welcome our patients back to our practice. We ask that you read over the steps that we are taking to provide a safe and clean environment for our patients and staff.
Welcome Back
Thank you,
Dr. Colosimo and Staff