Teeth Whitening – Shorewood, WI
Brighten Your Smile the Easy Way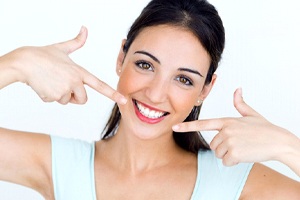 Do your teeth not look nearly as white as you want them to? If so, you're not alone; as many as 80% of Americans wish they had whiter teeth! Maybe you've tried teeth whitening products from the pharmacy, but they barely made a difference. If you truly want to brighten your smile the easy way, we recommend calling our Shorewood Family Dentistry team and asking about our professional teeth whitening in Shorewood, WI. With both in-office and take-home whitening solutions available, lightening your pearly whites has never been easier!
Who Is a Good Candidate for Teeth Whitening?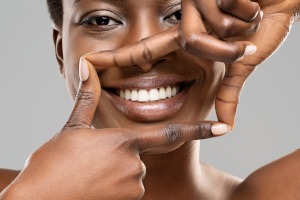 Most adults with stained or discolored teeth qualify for our teeth whitening treatments, but of course, you'll need to meet with Dr. Peter J. Colosimo for a consultation to be sure. The whitening solutions we use are potent enough to clear stains caused by a variety of factors, including tobacco, wine, coffee, and worn tooth enamel. However, they might not be effective in some cases of dental discoloration, and you may require another cosmetic treatment instead, such as veneers. Once Dr. Colosimo has identified the source of your tooth stains, he can determine the best way to address them.
You'll also need to have healthy teeth and gums, so if you currently have cavities or gum disease, we must treat those issues before we can begin the whitening process.
How Does Teeth Whitening Work?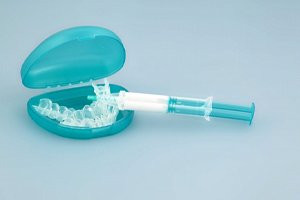 Both of our teeth whitening options are designed to deliver stunning and dramatic results, but with different timeframes. Your cosmetic dentist in Shorewood can explain which of these solutions would better suit your smile.
Take-Home Teeth Whitening
If you'd like to brighten your grin in the comfort of your own home, then our Lumibrite® take-home teeth whitening kit may be just the thing for you. By wearing custom-fit whitening trays filled with professional-strength bleaching gel for a certain amount of time each day, your smile should be multiple shades brighter after just a couple of weeks.
In-Office Teeth Whitening
If you have a special event coming up and you'd like to transform your smile more quickly, then we can provide the same results in a single appointment thanks to our in-office whitening system. We apply a highly concentrated bleaching solution to your teeth, which permeates the enamel and breaks up stains. Then, when we wipe off the gel, the stains disappear too.
Tips for Keeping Your Smile Bright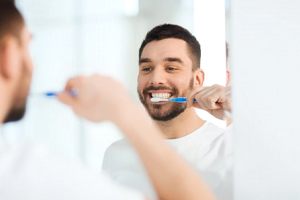 Naturally, you'll want to maintain the results of your teeth whitening treatment for as long as possible. Your smile can stay bright for several months or even a few years as long as you:
Keep you consumption of darkly pigmented foods and beverages (coffee, tea, wine, soy sauce, curry, etc.) to a minimum.
Brush and floss daily at home.
Visit our office twice a year for routine dental cleanings, which clear away surface stains.
Consider quitting tobacco if you currently smoke, chew, or vape it.
Ask us about touch-up kits you can use every so often to keep your smile bright.
Understanding Teeth Whitening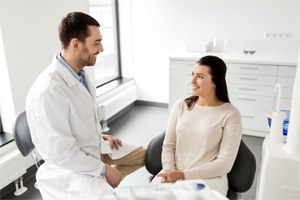 If you've been researching the cost of teeth whitening, then you've probably noticed that there isn't a one-size-fits-all price. That's because there are varying methods each with its advantages and disadvantages. Don't worry – that doesn't mean that understanding the cost of teeth whitening in Shorewood has to be difficult. In fact, we're here to make sure that doesn't happen. So, keep reading or get in touch with our team to schedule an appointment.
Factors That Affect the Cost of Teeth Whitening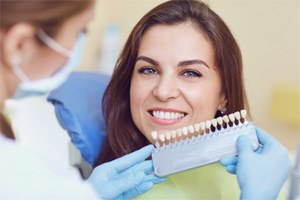 As mentioned above, there are several factors that need to be considered in order to determine which teeth whitening treatment is right for you and if we can help in Shorewood. Here are a few:
The severity of you discoloration
Whether the stains are due to intrinsic (development, medications, trauma) or extrinsic (wine, coffee, smoking, etc) factors
If any preliminary treatments are needed, like a filling or dental crown
Types of Teeth Whitening: What Do They Cost?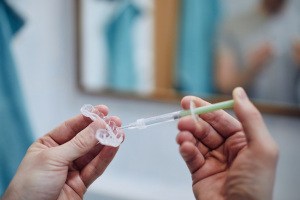 Naturally, the type of teeth whitening you choose will also play a role. While in-office treatments typically range from $600 to $1,000, take-home options are usually a bit less between 200-500. Of course, there are also over-the-counter options like strips (which can cost anywhere from $20 to $100).
Store-Bought vs. Professional Teeth Whitening: Which Is Better?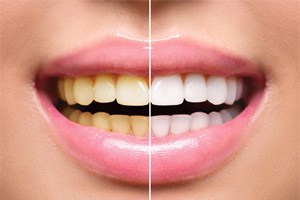 After reading through the pricing information above, you might be wondering why professional whitening treatments are a better investment. Well, there are a few reasons! To begin, store-bought options are nowhere near as effective because they don't consider the individual factors listed above. Furthermore, they utilize one-size-fits-all applicators and diluted whitening agents, which leads to lackluster results at best.
Professional whitening treatments, on the other hand, have been clinically tested and are both effective and safe. They are designed to blast away stubborn stains while also ensuring your teeth remain healthy and strong. While they might cost more upfront, they will deliver the results you desire time and time again, giving you the healthy, gorgeous smile you deserve.
Options for Making Teeth Whitening Affordable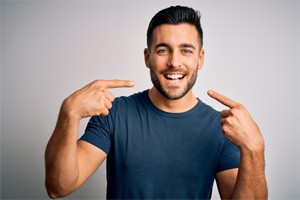 Since teeth whitening is not covered by dental insurance providers, you might be wondering what your options are for making this stain-removing treatment more affordable. Fortunately, we offer two solutions:
Our dental membership plan - We're proud to offer several membership plans, each designed around different age groups and dental needs. That way, you gain the most benefit! In addition to significant discounts on other treatments, it includes 20% off custom take-home whitening trays and intro gel!
Flexible financing with CareCredit -CareCredit is a trusted third-party financier that allows you to choose a payment plan that best suits your budget. As a result, you can space-out the cost – often with little-to-no interest attached too!
Want to learn more about the cost of teeth whitening in Shorewood? Get in touch with our team so we can help!
Teeth Whitening FAQs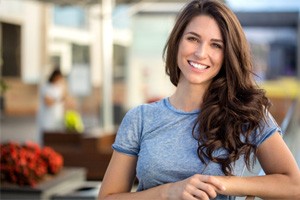 With professional whitening at Shorewood Family Dentistry, a brighter smile is well within your reach! If you're not sure whether this cosmetic procedure is right for you, feel free to schedule a consultation with our dental team. We'll be happy to answer any questions you might have so that you can make whatever choice is right for your smile. Below are some examples of questions that we often hear from patients who are interested in professional whitening.