Teeth Whitening – Shorewood, WI
Brighten Your Smile the Easy Way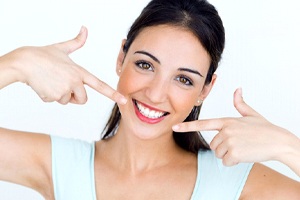 Do your teeth not look nearly as white as you want them to? If so, you're not alone; as many as 80% of Americans wish they had whiter teeth! Maybe you've tried teeth whitening products from the pharmacy, but they barely made a difference. If you truly want to brighten your smile the easy way, we recommend calling our Shorewood Family Dentistry team and asking about our professional teeth whitening in Shorewood, WI. With both in-office and take-home whitening solutions available, lightening your pearly whites has never been easier!
Who Is a Good Candidate for Teeth Whitening?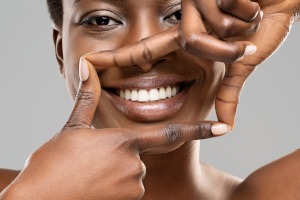 Most adults with stained or discolored teeth qualify for our teeth whitening treatments, but of course, you'll need to meet with Dr. Peter J. Colosimo for a consultation to be sure. The whitening solutions we use are potent enough to clear stains caused by a variety of factors, including tobacco, wine, coffee, and worn tooth enamel. However, they might not be effective in some cases of dental discoloration, and you may require another cosmetic treatment instead, such as veneers. Once Dr. Colosimo has identified the source of your tooth stains, he can determine the best way to address them.
You'll also need to have healthy teeth and gums, so if you currently have cavities or gum disease, we must treat those issues before we can begin the whitening process.
How Does Teeth Whitening Work?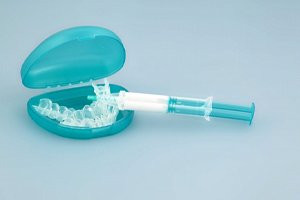 Both of our teeth whitening options are designed to deliver stunning and dramatic results, but with different timeframes. Your cosmetic dentist in Shorewood can explain which of these solutions would better suit your smile.
Take-Home Teeth Whitening
If you'd like to brighten your grin in the comfort of your own home, then our Lumibrite® take-home teeth whitening kit may be just the thing for you. By wearing custom-fit whitening trays filled with professional-strength bleaching gel for a certain amount of time each day, your smile should be multiple shades brighter after just a couple of weeks.
In-Office Teeth Whitening
If you have a special event coming up and you'd like to transform your smile more quickly, then we can provide the same results in a single appointment thanks to our in-office whitening system. We apply a highly concentrated bleaching solution to your teeth, which permeates the enamel and breaks up stains. Then, when we wipe off the gel, the stains disappear too.
Tips for Keeping Your Smile Bright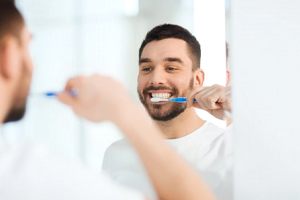 Naturally, you'll want to maintain the results of your teeth whitening treatment for as long as possible. Your smile can stay bright for several months or even a few years as long as you:
Keep you consumption of darkly pigmented foods and beverages (coffee, tea, wine, soy sauce, curry, etc.) to a minimum.
Brush and floss daily at home.
Visit our office twice a year for routine dental cleanings, which clear away surface stains.
Consider quitting tobacco if you currently smoke, chew, or vape it.
Ask us about touch-up kits you can use every so often to keep your smile bright.