General Dentistry - Shorewood, WI
Dental Care for the Whole Family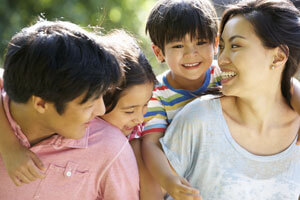 A healthy smile begins with regular brushing and flossing at home, but it doesn't end there. Routine checkups and exams are just as important for anyone who wants to enjoy good oral health.
At Shorewood Family Dentistry, we recommend that patients see us at least twice a year for a regular routine exam and cleaning and other options for general dentistry for the entire family in Shorewood, WI. During your appointment, we'll look for signs of the most common oral health problems, including cavities, gum disease, TMJ dysfunction, and even oral cancer. Then, based on the results of your exam, we can talk to you about receiving extra care with any of our other services, including:
Tooth-Colored Fillings & Silver Fillings
In many cases, we use resin composite (tooth colored) fillings to repair teeth that have been damaged by decay. These tooth-colored fillings blend with your unique tooth shade, promoting an attractive, natural look.
Amalgam (silver) fillings have been trusted for more than 150 years and offer unparalleled durability. Due to their increased resistance to new cavities, amalgam fillings are often used in molars located in the back of the mouth.
Periodontal Therapy
Symptoms of gum/periodontal disease include sensitive or bleeding gums, inflammation, persistent bad breath, a receding gum line, and loose teeth. Fortunately, our team offers comprehensive periodontal therapy. Performed more frequently than biannual cleanings, periodontal therapy can include scaling and root planing, a process that promotes healthy gum tissue. Arestin (minoclycline), a proven antibiotic, may be used to aid in the elimination of periodontal disease.
Emergency Dentistry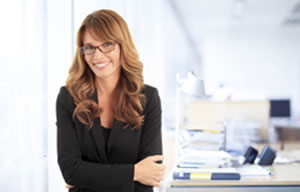 Are you experiencing a dental emergency? We always try to provide same-day care to patients with an urgent need. If you've just lost or cracked a tooth, or if you're struggling with a severe toothache, get in touch with our dental office as soon as possible.
Radiography
Digital x-rays offer a variety of advantages, including reduced radiation. Rather than using traditional film x-rays that must be specially developed, we can capture an intraoral digital image and view the x-ray on a convenient chairside monitor. Our dental office also features a traditional panoramic x-ray machine, a device that allows us to scan the entire upper and lower jaw in one clear image.
Preventive Dentistry
In addition to routine cleanings and exams, our team offers preventive solutions, including dental sealants, protective sports mouthguards, and night/occlusal guards for bruxism and TMJ disorder. We are also happy to serve the oral healthcare needs of the youngest smiles in your family with gentle pediatric dentistry.
Fluoride
Fluoride is an important mineral that strengthens tooth enamel and protects teeth from decay causing bacteria and acidic food or drinks. Fluoride is a key ingredient for most brands of toothpaste and it's been added to the tap water in most U.S. communities. However, patients who struggle with tooth decay may benefit from extra care with fluoride. A special fluoride treatment can be administered at your next checkup, giving your smile extra protection from cavities and sensitivity.
Is it time for your next appointment with Dr. Peter J. Colosimo?
Call Shorewood Family Dentistry. We're happy to serve patients in and around Shorewood, Glendale, Whitefish Bay, Bayside, Fox Point, River Hills, Brown Deer and Milwaukee with general, cosmetic, and restorative dentistry.