Veneers – Shorewood, WI
Eliminate Cosmetic Imperfections for Good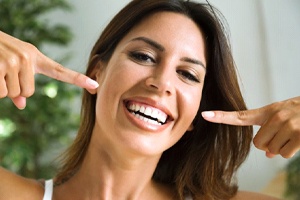 Have you ever wondered how your favorite movie stars were lucky enough to have such beautiful, uniform smiles? It isn't always up to genetics! At Shorewood Family Dental, we'd be happy to help you eliminate cosmetic imperfections for good with this versatile service. With the help of Dr. Colosimo, you can get rid of those pesky imperfections in just two appointments. Give us a call today to schedule your initial consultation!
Why Choose Shorewood Family Dentistry for Veneers?
Flexible Financing & Membership Plan to Make Veneers Affordable
Talented and Friendly Dental Team Focuses on Patient Satisfaction
Beautiful & Lasting Results in as Little as Two Appointments
What are Dental Veneers?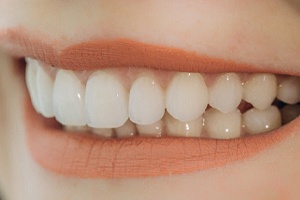 Dental veneers are wafer-thin, tooth-colored shells that are placed over the front surface of the teeth in order to mask the appearance of imperfections. They are able to conceal a wide range of cosmetic flaws, including teeth that are:
Cracked
Chipped
Misshapen
Discolored
Undersized
Gapped
Veneers can be made from ceramic and porcelain, so they are able to offer numerous benefits. Not only can they last upwards of 15 years, but they are also much more stain resistant than tooth enamel, and they have a natural appearance. Patients are able to walk away from the office with a red carpet ready smile and a newfound confidence!
The Process of Getting Veneers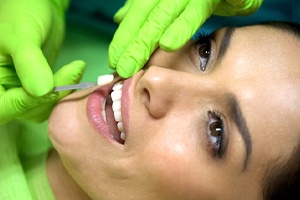 When you see us for your first consultation, Dr. Colosimo will examine your smile to ensure that you don't have any preexisting oral health issues that need to be addressed. Next, you will be able to discuss the goals that you have for your smile, including the cosmetic imperfections that you would like to have addressed.
To prepare your tooth for a veneer, a small portion of enamel will be removed from the front surface of the tooth. Impressions are taken and sent off to a dental laboratory where your permanent veneers will be individually crafted for your smile.
After a few weeks, you can return to the office where your veneers will be permanently placed on your teeth using a special cement. At this point, small changes may be made so you can leave the practice with the beautiful results you've been waiting for.
The Benefits of Veneers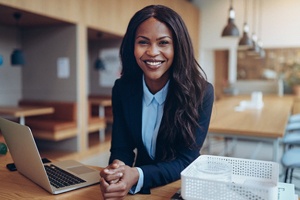 Dental veneers have a variety of amazing benefits. Here are some of the most prominent:
Stain-resistant: The material that veneers are made from resists stains much better than your natural tooth enamel. Essentially, veneers are a long-term solution for stubborn tooth discoloration.
Long-lasting: When they are cared for properly, dental veneers can last upwards of 15 years before needing to be replaced.
Natural appearance: With modern dental techniques and technology, veneers are placed in a way that makes them look completely natural. No one will even know that you have had cosmetic dental work done!
Customized: Dental veneers are crafted to be the exact size, shape, and color needed to blend in seamlessly with the rest of your smile.