Emergency Dentist — Shorewood, WI
Fast Care for Hurting Smiles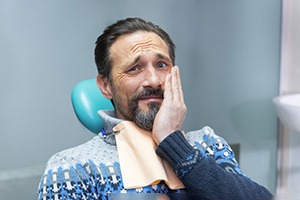 Would you know what to do in a dental emergency? You need a professional who's qualified to provide the urgent and gentle care you need right away. If you have a broken, painful, or knocked-out tooth, don't hesitate to contact your Shorewood emergency dentist at Shorewood Family Dentistry! We provide fast care for hurting smiles, often with same-day appointments. We're here for you when you need us most.
Why Choose Shorewood Family Dentistry for Emergency Dental Care?
Same-Day Emergency Appointments for Fast Care
Dental Insurance Welcome & In-House Membership Plan Available
Compassionate and Highly Experienced Dentist
What to Do in a Dental Emergency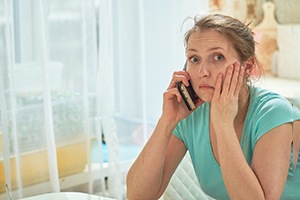 Should you or a loved one experience a dental emergency, follow these steps:
Call our office: Call our office as soon as you can. We'll schedule you for a same-day emergency appointment and walk you through handling your situation until you can reach us.
Visit us for your emergency appointment. When you arrive, your Shorewood emergency dentist Dr. Peter J. Colosimo will see you for evaluation and pain relief. Once he's reviewed his findings with you, you'll work together to create a treatment plan.
Get the fast, professional care you need. As soon as a treatment plan has been made, our experienced team will leap into action. Whether you need a dental crown, tooth extraction, root canal therapy, or something else entirely, your comfort and the well-being of your smile will always be our top priorities.
The Most Common Dental Emergencies
Typically, there are two types of dental emergencies. Some need to be treated as quickly as possible, while others can wait until the next available appointment. In either situation, your first step should be to call us right away. One of our helpful staff members will assist you over the phone and schedule your appointment accordingly. Below, you'll find some of the most common dental emergencies we treat here at Shorewood Family Dentistry.
Understanding the Cost of Dental Emergencies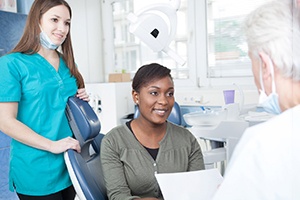 Since dental emergencies come in all shapes and sizes, the only way to get an accurate estimate of cost is to see you for an evalyation. Fortunately, you'll be happy to hear that emergency exams themselves are relatively inexpensive. Plus, many of the services used to treat dental emergencies receive some form of coverage from dental insurance. We'll be happy to help you review your benefits and go over other options for making your care affordable, such as our in-house membership plan.
Keys to Preventing Dental Emergencies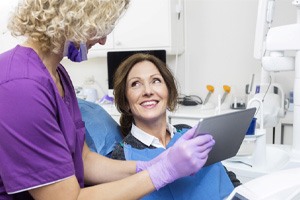 While certain dental emergencies can't be avoided, there are some things you can do that can reduce your risk of experiencing one. A handful of simple precautions and healthy habits can go a tremendously long way in preventing broken teeth and painful toothaches! A few of the most important steps we recommend taking include: