Ameritas Dentist – Shorewood, WI
Learn More about the Benefits of Ameritas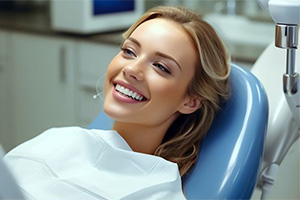 Do you have an Ameritas dental insurance plan? You should certainly use your policy to enjoy low-cost preventive oral care. It can also help if you ever need a restorative procedure. But how can you get the most out of your benefits? As an in-network Ameritas dentist, our Shorewood team is ready and eager to assist you. We can help you understand your benefits and apply them in a way that keeps your smile healthy and your budget in-check.
Ameritas Coverage Availability & Fees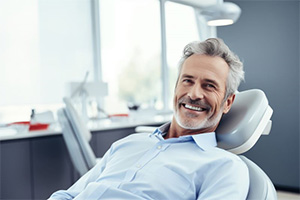 Ameritas offers a number of different dental plans, so you will need to review the details of your specific policy to learn how it may apply in various situations. In the meantime, here is an overview of how many Ameritas PPO dental plans work:
Preventive care: 100% covered. Right from the first day that you own your policy, you can expect to enjoy cleanings, exams, and other preventive services that cost little to nothing out of pocket.
Restorative care: Minor restorative care may be up to 90% covered. Typically, this includes things like fillings and simple extractions. Major restorative care may be up to 50% covered. Keep in mind that with some Ameritas plans, coverage rates are lower during the first year that you have your policy. You may have to wait until the second year to fully enjoy your benefits.
Other services: If you are not sure if your plan covers a specific service, call Ameritas to ask. Our team can also help you verify your coverage.
Your plan may have an annual maximum (a maximum payout amount), a deductible, and other stipulations. Our team can help you figure out all the nitty gritty details. Plus, because we are in-network with Ameritas, you can expect to enjoy greater savings in our practice than you would if you visited an out of network dentist.
Meet the Shorewood Family Dentistry Team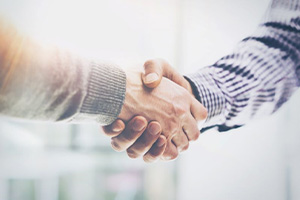 The Shorewood Family Dentistry team is eager to help you maximize your Ameritas dental insurance benefits. Simply call to give us your policy information. From there, we will be able to verify your coverage and advise you on how your benefits might apply in any given situation. We will also file all claims on your behalf. We want to make the process of using your insurance as easy and stress-free as possible! To learn more about how we can serve you, contact us at 414-332-8150.